"SOARING EAGLES"
The Eagle Club is dedicated to building champions for a better community and brighter future through NCCU athletics. NCCU athletic programs have enjoyed national and conference championships. Sixteen men's and women's sports teams participate in the National Collegiate Athletic Association (NCAA), and the program is currently transitioning to NCAA Division I.

Feature Soaring Eagle:


"Ingrid Wicker"
The Eagles football team is the reigning SBN BLACK COLLEGE FOOTBALL NATIONAL CHAMPIONS! And national championships are not new at NCCU. The 1989 men's basketball team won the NCAA Division II Men's National Championship. Other men's intercollegiate teams include football, baseball, indoor and outdoor track, tennis, golf and cross country. Women's intercollegiate teams include basketball, volleyball, indoor and outdoor track, tennis, softball, bowling and cross country.
Several former student-athletes and coaches are nationally and internationally known.
Heading the charge of the 1996 Atlanta Olympic Games was Dr. LeRoy T. Walker, President of the U.S. Olympic Committee, who lifted the Eagle track & field program to international prominence during his unprecedented tenutre as head coach at NCCU. Under Walker's reign, the Eagles produced 30 national titles, 77 all-americans, and eight Olympic medalists.
| | |
| --- | --- |
| Legendary basketball practitioner, John B. McLendon, a member of the National Basketball Hall of Fame, established a remarkable record of 239-68 (.779) as an Eagle head coach from 1940 to 1952. A student of the late Dr. James Naismith, the inventor of basketball, McLendon is credited with the development of the zone press, fast break and four corners offense. | |
Boston Celtic great Sam Jones, a student-athlete under McLendon and a fellow Hall-of-Famer, became the first black player to be drafted in the first round after scoring a record 1,745 points during his stellar NCCU career.
Internationally-renowned artist, Ernie Barnes, best-known for his famous paintings seen on the 1970s sitcom "Good Times," played football for NCCU prior to a professional gridiron career with the Baltimore Colts, San Diego Chargers and Denver Broncos.
The LeRoy T. Walker Physical Education Complex houses a multi-purpose gymnasium, Olympic-sized swimming and diving pool, athletic training facilities, strength and fitness center, and much more. O'Kelly-Riddick Stadium hosts NCCU football action for a capacity crowd of 10,000 dedicated Eagle fans. In November, McLendon-McDougald Gymnasium lights-up with men's and women's basketball excitement (3,056 capacity).
The university's physical education department, as well as student government agencies, also provide a wide range of indoor and outdoor athletic and recreational opportunities for students not involved at the intercollegiate level.
2007 CIAA Women's Basketball Champions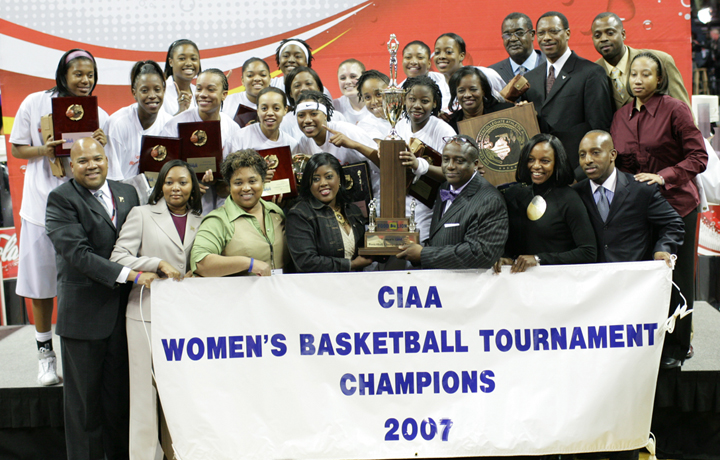 2006 CIAA Football Championship Photos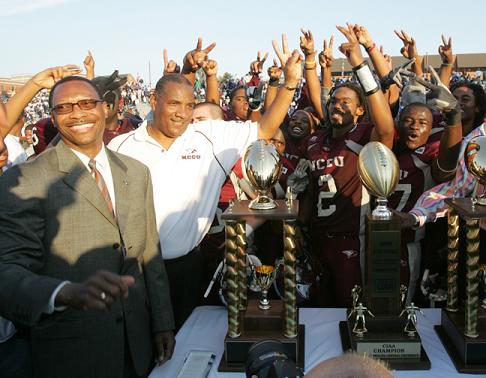 Lady Eagles Threepeat As 2006 CIAA Volleyball Champs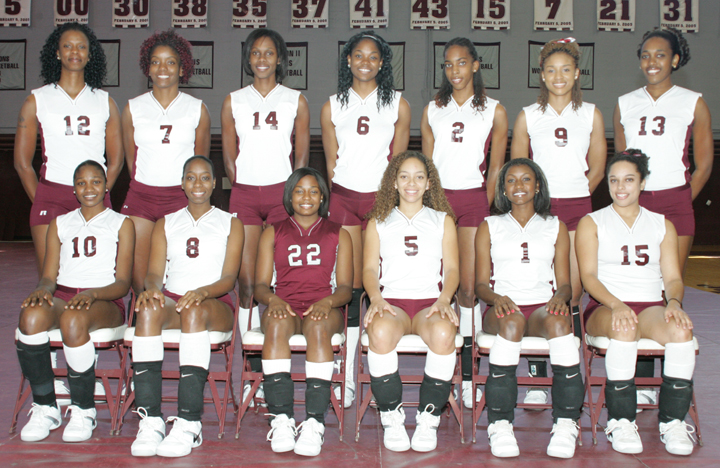 Lady Eagles Win 2006 CIAA Softball Championship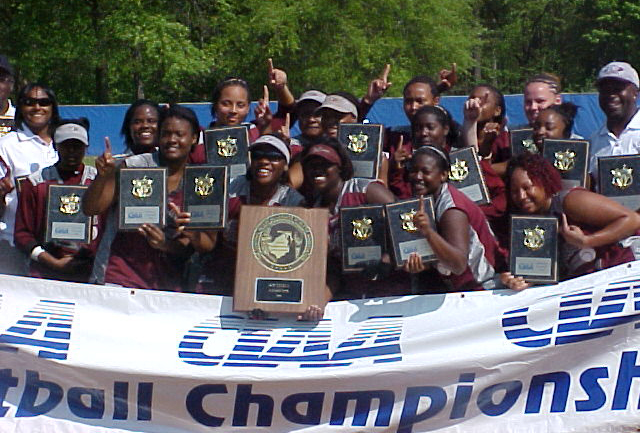 Lady Eagles Win 2006 CIAA Cross Country Championship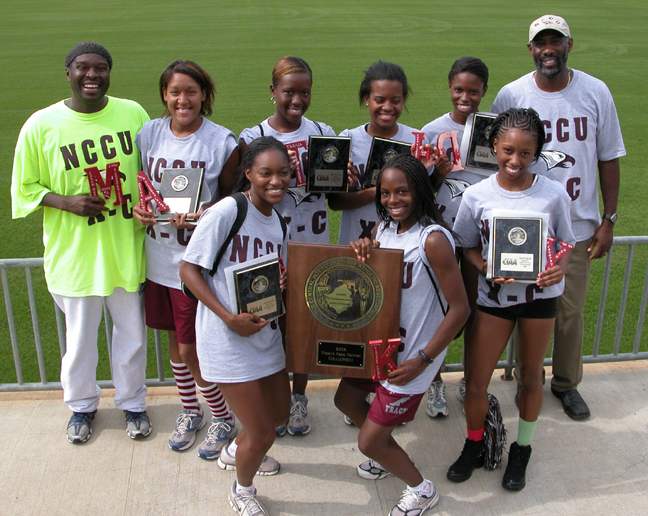 "Sound Machine" Third Consecutive Year To Honda Battle of The Bands
The NCCU Educational Advancement Foundation, Incorporated
Post Office Box 792
Durham, North Carolina 27702 - 0792